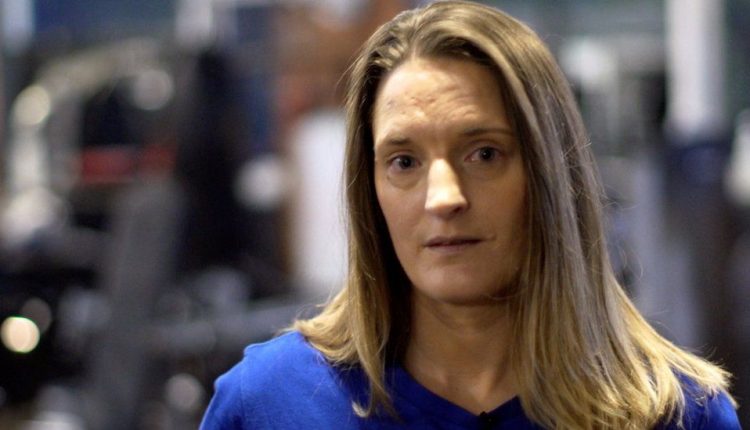 Specialist mental health unit failures exposed by patients
There are serious concerns over the standards of specialist care being provided to patients with the most complex mental health needs, a BBC investigation has found.
Patients sent by the NHS to stay in mental health rehabilitation units say they have been placed in unsafe environments, often far from home, with untrained staff.
Experts say not enough is being done to regulate the sector, which costs the NHS half a billion pounds a year.
The units, run by both NHS and independent providers, treat at least 3,500 patients each year considered too challenging for standard hospital settings.
They aim to offer a specialised approach, enabling patients to recover with skills to manage their conditions and re-enter the community. But some have remained there for 10 or more years, the BBC's File on 4 programme has found.
"I was asking questions about my meal plan and staff were like, 'I don't know, we've not trained on this'. I didn't feel safe."
By 2019, Lissa had spent years struggling with her mental health, having experienced traumatic life events. She was diagnosed with mixed personality disorder, depression and high-functioning Asperger's.
So when the NHS sent her to a unit in Coventry run by Cygnet Health Care for a specialist talking therapy, she agreed.
The hospital, however, was in special measures. There had been two deaths in the previous 20 months. In both cases there was found to be a failure to follow the patient's care plan and carry out observations correctly.
Lissa, then aged 35, questioned why she was being sent there, but was "desperate" for help.
She says staff failed to treat her with dignity and respect. Her mental health deteriorated and after two weeks she was detained under the Mental Health Act for her own protection. She tried to take her own life 32 times within her first six months there.
Lissa says one of the toughest elements was the use of physical restraint, and she still suffers flashbacks.
Personality disorder specialist Keir Harding, founder of Beam Consultancy, says such environments "recreate a lot of the trauma [patients] have lived through".
At other times, Lissa was placed on one-to-one observations, where patients are constantly watched to ensure they don't cause themselves serious harm.
But she says on several occasions staff fell asleep. "I could have done anything."
Cygnet Health Care said it always aims to promote a culture that supports recovery, and uses restraint "only as a last resort".
Lissa's NHS team, Coventry and Warwickshire CCG, said it worked closely with commissioners, the regulator and NHS England to ensure patients were placed in safe and effective care.
The system in England is regulated by the Care Quality Commission, (CQC). Some rehabilitation wards haven't been inspected for four or more years.
John Chacksfield, who was a CQC inspector until late 2020, says greater scrutiny is needed.
"Sometimes the private sector provides really excellent service, but there are certain units that really do need regular inspections just to make sure staff are being trained enough, or are having enough clinical supervision. It does worry me," he says.
There are also concerns the CQC is failing to sufficiently examine the claims of wards that promote themselves as a specialist service.
"Anna," who worked at a "centre of excellence" for patients with personality and eating disorders says she does not think anyone adequately assessed their specialism.
She said there was a "complete lack of a training programme" around caring for the specific needs of the patient group, that there was a reliance on agency staff, and that most of the personnel joining didn't have an understanding of the patients.
The CQC said it continuously monitors services using a range of intelligence, while inspections "check that services are providing a range of care and treatment interventions".
Cygnet Health Care – which ran Anna's unit – said at that time it had recently opened and was dealing with early challenges, adding that safe staffing levels were always maintained and improvements had been made.
Emma from Derbyshire was 30 when she went to a specialist service run by the charity St Andrew's Healthcare.
She says it failed to meet its promises as a ward for patients with eating and personality disorders, and was without a dietician.
"I was asking questions about my meal plan and staff were like, 'I don't know, we've not trained on this'. I didn't feel safe."
She complained to the CQC and the unit was placed in special measures following an inspection.
The ward in Northampton was also 85 miles (137km) away from Emma's home.
It was a difficult time at home. "My mum had a terminal diagnosis. I kept saying, 'How can I concentrate when I know my mum is literally dying at home and I can't see her?'."
St Andrew's Healthcare said Emma was admitted at the start of the pandemic, when pressure on beds was intense. It said its programme had proven successful for patients who had engaged with it and that it came under the care of a knowledgeable clinician with years of experience in eating disorders.
Joined Up Care Derbyshire, who were responsible for Emma's care, said due to demand "occasionally and regrettably" patients' care is delivered further from home "than is ideal".
Being placed far from home, however, is not unusual.
Experts say the situation has worsened due to a fall in the number of specialist NHS mental health beds.
Some 40% of patients in "locked" rehabilitation wards, like those Emma and Lissa experienced, are placed outside their local area, according to 2019 CQC research.
The government has aimed to end "inappropriate out-of-area placements" within acute wards, but not within rehabilitation wards – despite individuals potentially being placed there for much longer.
There are calls for this to change.
"People being further from home dislocates them not just from their family, but also from their [NHS] community team," says Helen Killaspy, a professor of rehabilitation psychiatry at University College London.
The Department of Health and Social Care said it was "rolling out integrated community mental health teams which will give 370,000 people with severe mental illness greater choice over their care".
BBC
"We know that around half a billion pounds is spent on this cohort of people. When people are supported in the community, it is less expensive.
There are also fears over the length of stay of some patients.
CQC research from 2019 found that on wards run by independent providers in England, the median length of stay was 359 days, compared to 197 days on NHS wards.
And data collated by the BBC's File on 4 programme – through Freedom of Information requests to local health bodies across the UK – found at least 425 patients have been on their current ward for more than 12 months, including five for more than a decade.
Dr Sri Kalidindi, who is leading a report into mental health rehabilitation provision for NHS England and NHS Improvement, says there must be a greater focus on providing care in the community.
"We know that around half a billion pounds is spent on this cohort of people. [But] when people are supported in the community, it is less expensive. And obviously people want to live in the community."
But some areas do not have any such community provision, which she says is being addressed by the NHS long-term plan.
Lissa left in the summer of 2020 after nine months, but only after a mental health tribunal decided she could be discharged.
She has still never received the full course of talking therapy. But her mental health has improved and she is at university, hoping become a solicitor.
Emma left her ward in August 2020, after three months – she had been in rehabilitation units for around four years in total.
"I'm in a very different place," she says. "I went on my first holiday abroad in 10 years."
Emma lost her mum shortly after she left the system, but says she would be "so proud" of her sharing her experiences.
"I know how close I was to not making it through. Now I channel that energy into trying to fight for other people."
Information and support for those affected by mental health issues or self-harm is available via the BBC's Action Line.
Hear the full File on 4 investigation into the mental health rehabilitation system from 20:00 GMT on BBC Radio 4 and the BBC Sounds app.