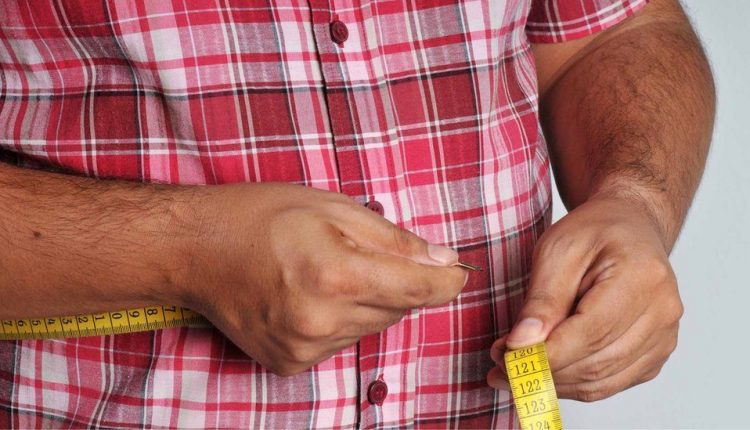 Weight loss jab recommended on NHS
Adults struggling with their weight could soon be offered a weekly injection to help shed unhealthy fat.
The treatment, semaglutide, branded Wegovy, makes people feel fuller, so they eat less, and not as hungry.
In trials, used alongside a healthy diet and exercise, it helped obese people lose a 10th of their body weight – about two stone (13kg) on average.
And the National Institute for Health and Care Excellence is recommending it should be made available on the NHS.
Appetite drug could mark new era in obesity
Woman who lost 14 stone struggling with loose skin
High Street pharmacies in England to help people lose weight
NICE's draft guidelines for England and Wales, not yet fully approved, say it should be prescribed:
by a specialist
to obese adults at least one weight-related health condition such as high blood pressure or heart disease
for a maximum of two years
"It is a lifelong condition that needs medical intervention, has psychological and physical effects, and can affect quality of life."
People would inject themselves, using pre-filled pens.
Obese people should speak to their GP about losing weight safely.
Some manage it through diet and exercise alone.
Other available treatments include:
orlistat – a pill that stops the body absorbing some of the fat in food
liraglutide, branded Saxenda – a daily injection that makes people feel fuller and less hungry
a gastric band – placed around the stomach to make people feel fuller
a gastric bypass or bariatric surgery – to remove or alter the plumbing of some of the digestive tract
Obesity affects about one in four adults in the UK and increases the risk of other serious health conditions.
In 2018-19, 11,117 hospital admissions in England were directly attributable to obesity.
Helen Knight, from NICE, said: "We know that management of overweight and obesity is one of the biggest challenges our health service is facing.
"It is a lifelong condition that needs medical intervention, has psychological and physical effects, and can affect quality of life."