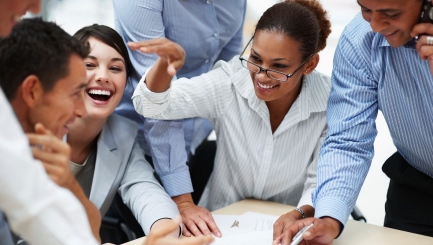 Is Corporate Wellness Crucial For Your Employees and Staff?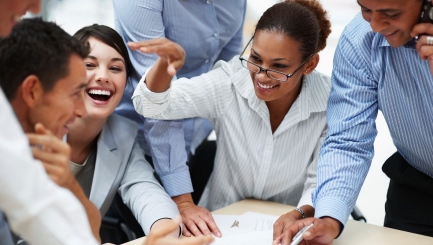 Bayt.com and YouGov recently carried out a survey which revealed that 38% of participants in the UAE receive little or no company support towards improving their overall wellbeing. However, some progressive companies out there have realised the importance of corporate wellness, including Abu Dhabi Health Services Co (SEHA), which ensures that over 17,000 employees stay fit and healthy.
Teaming up with sport and social providers Duplays, SEHA has implemented wellness programmes for its staff. This means that SEHA employees can enjoy yoga and dance classes without having to worry about any costs, or take part in various sporting leagues, such as football and basketball ones. But why are SEHA bothering with a corporate wellness plan at all?
This is all thanks to the work of Dr Mohamed Ali Karkoukli, a senior quality specialist at SEHA who is a big driving force behind the programme. Now, the chairman of the active committee at SEHA's enthusiasm for sport, health and fitness seems infectious, but it wasn't always that way. He said that he used to weigh over 130 kilos and smoke up to two packets of cigarettes a day, so what changed?
He explained, 'My son got sick one day when he was five and I wanted to pick him up to take him to hospital but I just couldn't. That was why I made a choice. I thought to myself, if I cannot support my child now, what will happen a few years down the line? So I quit smoking in 2007 and I did my first 5k race in 2008. The next year I tried the Dubai Marathon with a 68-year-old colleague. Although we did not finish it, and we were limping for weeks afterwards, I was proud to put our photo on the desk.' That photo changed company wellness habits forever.
'People kept asking about it and getting interested and in 2010 I decided to participate again. I ran about 50k a week, and I made it round in just over four and a half hours,' he said. 'That was a breakthrough, and after speaking to the chairman I was encouraged to organise a work team to run in the Zayed International half marathon. We had over 60 people enter.'
Since this tipping point, SEHA have thrown their weight behind the wellness programme in conjunction with Duplays. Dr Ali said, 'It's about making a big difference to the people around you. It's amazing to see your friends and colleagues as they change…it becomes contagious at corporate level, a preventative approach is so important when it comes to fitness. The healthy body will make the healthy mind open up, it is incredible.'