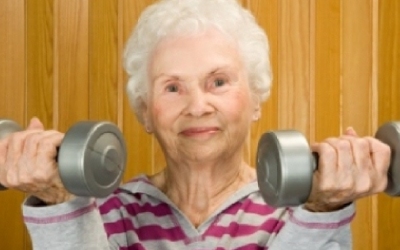 You Should Considering Changing Your Workout as You Age
When she was in her 20s, Lori Popkewitz Alper really enjoyed the intense cardio workouts at her Boston gym. But, as her life and her body changed, so did her fitness regime. As it turns out, this can be a very good thing for your health. When she became pregnant, Alper discovered using yoga as fitness method. Soon she was pushing a jog stroller or picking up her children in a double-wide bike trailer. Now she is 47, Alper has returned to some of the high-impact routines of her youth, but her approach to working out has become more mature.
As we get older, it becomes increasingly important to gradually take out the risk and put in more 'blue-chip' elements. There are four basic-yet-effective exercises — the squat, press up, bicep curl and abdominal crunch — that should remain a part of your workout for as long as you can perform them correctly.
As the body get older it is only natural that it begins to fall apart, with some functions breaking down at a greater speed than others. After the age of 20, the maximum amount of oxygen your body can use decreases by around one per cent per year in healthy men and women. Then by the time you've reached 30, your muscular strength begins to leave you. However, the majority of the decrease occurs after you get past 50, when it becomes to fall at the rate of around 15 per cent per decade. Bone mineral density also decreases with age; in women the rate accelerates after menopause.