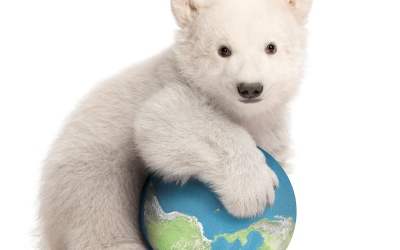 How is Climate Change Affecting The Animals Worldwide?
The media has made climate change a key topic in recent years, and we are all aware of what global warming means for our futures. But rarely do we stop to think about how it is affecting other species residing on this planet – recent studies show that as many as a third of common land animals could see drastic changes to their habitats due to climate change. That's not all, because more than half of our plants are also in danger. This is due to a collapse of the ecosystems as global warming affects air quality, access to clean water and agriculture. If the predictions are accurate, global temperatures are set to rise 4 degrees above pre-industrial levels by 2100, if nothing is done to reduce our carbon footprint.
Researchers believe that this will have a dramatically destructive effect on thousands of species, including rare and endangered flora and fauna, with an estimated 57 percent of plants and 34 percent of animals likely to lose more than half of their habitat range. However, these losses could be cut by a huge amount if we work to lower our greenhouse gas emissions. Scientists think that we could reduce the effects of global warming by as much as 60 percent if our emissions are cut to 2 percent above pre-industrial levels.
Lead scientists at the University of East Anglia's School of Environmental Science have claimed that while much research has been carried out to study the effects of climate change on rare species, not much has been carried out to look at more common species. There is a broader issue attached to this which is that even small losses in these species can have a huge impact on the ecosystems. This could lead to an impoverished biosphere and the ecosystem services it provides would be affected. Of course, this has a knock-on effect for humans, too, as these species are vital for things such as flood control, nutrient cycling, eco-tourism, and water and air purification.