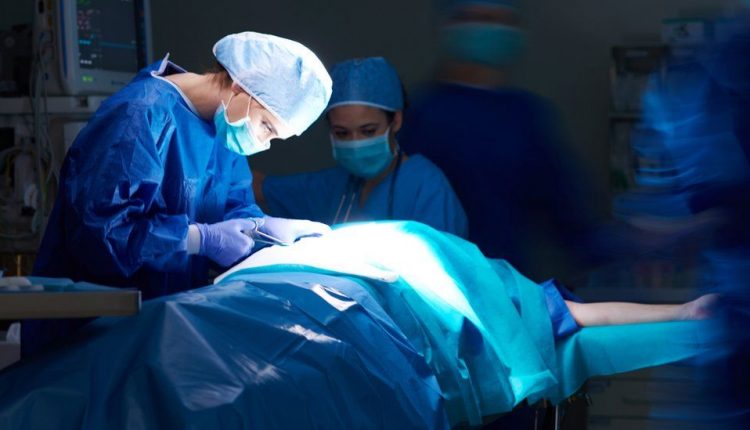 Warning over cuts to NHS services without £10bn extra funding
Services may have to be cut unless NHS England receives an extra £10bn in funding next year, groups representing the health service have warned.
The NHS Confederation and NHS Providers said the money was needed to cover pandemic-related costs and reduce the backlog in operations and treatments.
They warned that patients could be put at risk without more funding.
The government said it had already provided additional money to tackle backlogs.
The organisations are concerned a three-year government spending review for England, some of which could be announced next week, will fall well short of what the NHS needs.
The huge NHS challenge facing Sajid Javid
'I had to give up work over operation wait'
"This year alone we have already provided a further £29bn to support health and care services, including an extra £1bn to tackle the backlog. This is on top of our historic settlement for the NHS in 2018, which will see its budget rise by £33.9bn by 2023/24."
The extra £10bn to run day-to-day services would be on top of the £140bn budget already planned.
Just under half would cover extra costs associated with Covid and much of the rest would be allocated to tackling waiting lists for non-urgent operations and mental health.
Waiting lists have hit record levels during the pandemic, with more than 5.45 million people waiting for NHS hospital treatment in England.
But the NHS Confederation and NHS Providers warned waiting lists could more than double if budgets increased by less than £10bn.
Chris Hopson, chief executive of NHS Providers, which represents hospitals and other NHS trusts in England, said the government "must fully recognise the extent, length and cost of the impact of Covid-19 on the NHS".
Matthew Taylor, chief executive of the NHS Confederation, which represents the healthcare system in England, Wales and Northern Ireland, said trust leaders were worried that without the extra funding "they won't be able to provide prompt, high quality, safe care to all who need it".
In a joint statement, the two leaders said that "health outcomes for millions of patients" in the next three years are dependent on the "crucial" spending review decision.
"Patients genuinely are at peril," they added.
A government statement said: "We are committed to making sure the NHS has everything it needs to continue providing excellent care to the public as we tackle the backlogs that have built up during the pandemic.
"This year alone we have already provided a further £29bn to support health and care services, including an extra £1bn to tackle the backlog. This is on top of our historic settlement for the NHS in 2018, which will see its budget rise by £33.9bn by 2023/24."