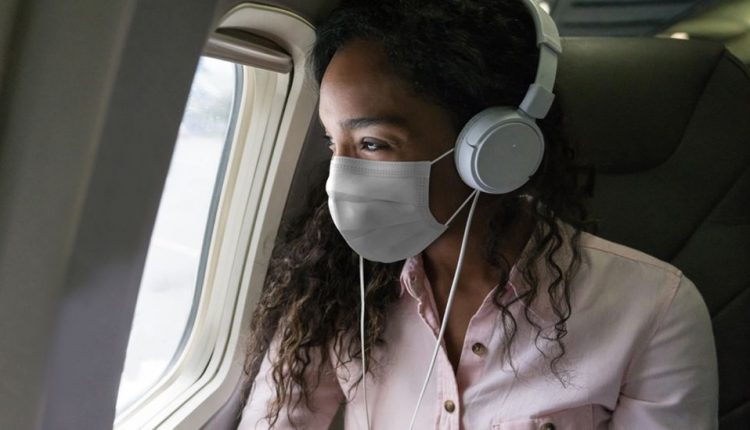 Covid-19: US reopens border to UK travellers after almost two years
UK visitors are now able to travel to the US for the first time in nearly two years.
The border reopened at 05:01 GMT and the first flights take off from Heathrow at 08:30 – but all UK visitors over 18 will have to provide proof of vaccination to enter the US.
American travellers have been able to travel to the UK since 28 July.
Transport Secretary Grant Shapps has called this a "significant moment" for UK-US travel.
Transatlantic flights, he added, are "at the heart of UK aviation".
In addition to the UK, the travel ban is being lifted for people from Brazil, China, India, Ireland, South Africa, Iran and the Schengen countries – a group of 26 European nations.
What are the rules for travelling to the US now?
New York gears up for tourists' return
Until now, only US citizens, residents and a small selection of other exempt groups have been allowed entry to the US from the UK.
The new rules will apply to all individuals that have received vaccines approved by the US Food and Drug Administration (FDA) and vaccines Listed for Emergency Use (EUL) by the World Health Organization.
The White House's assistant press secretary, Kevin Munoz, confirmed on 15 October that double vaccinated foreign nationals would be able to visit the US from 8 November.
The US' new travel policy that requires vaccination for foreign national travelers to the United States will begin on Nov 8. This announcement and date applies to both international air travel and land travel. This policy is guided by public health, stringent, and consistent. https://t.co/uaDiVrjtqi

— Kevin Munoz (@KMunoz46) October 15, 2021
The BBC is not responsible for the content of external sites.View original tweet on Twitter
The UK has been on the Centers for Disease Control and Prevention (CDC)'s highest risk category for Covid, level 4 or "very high" since 19 July.
The CDC said that vaccines approved by the US FDA and WHO's EUL vaccines will be accepted. Therefore, travellers that have received one dose of the Johnson & Johnson vaccine or two doses of the following vaccines will be allowed to enter the US:
Pfizer-BioNTech
Moderna
AstraZeneca,
Covaxin
Covishield
BIBP/Sinopharm
Sinovac
Travellers must provide proof of vaccination via their vaccine passport. Certificates including the NHS Covid Pass will be accepted.
As well as being double vaccinated, travellers will have to provide proof of either a negative Covid test result – taken no more than three days before travelling – or show that they have recovered from the virus in the previous three months.
Children are exempt from the vaccination requirement, but all those aged between two and 17 will have to take a Covid-19 test three to five days after arrival.
Fully jabbed American visitors travelling to the UK need to take a test on or before the second day of their arrival.
After a difficult 21 months, airlines have increased UK-US flight schedules to meet the higher demand.
US to lift travel ban on 8 November
To celebrate the end of the travel ban, British Airways and Virgin Atlantic will have a synchronised departure from Heathrow Airport.

'Missed two weddings'
One woman who had not seen her parents, brother or sister in nearly two years as they live in California, said the ban had been a "nightmare" for her family.
Nadine Beasley missed the weddings of both her siblings, which had been scheduled to take place at the same time so she could attend with her husband and nine-year-old daughter.
"Obviously the pandemic scuppered that," she told BBC Breakfast.
Unfortunately for Mrs Beasley, her brother's wedding took place in May and her sister's was just over a week before the ban was lifted.
She has finally been able to book a flight to December to see them, but said the opening up of travel left her with with mixed feelings, as it felt a bit "too late for us".
Mrs Beasley said: "I bawled my eyes out and I think it was a mixture of elation and also frustration and honestly a bit of grief.
"Grieving the loss of knowing I've missed out on massive life events with everybody."

What are the rules for travelling back to the UK?
Before travelling, fully jabbed passengers entering the UK no longer have to take a Covid test before travelling.
This applies to all individuals that have been vaccinated in the UK, the EU, the US and several other countries – Brazil, India, Pakistan and South Africa are some of the countries included in the list.
However, passengers have to prove they have been vaccinated before travelling. In addition to this, they have to take a lateral flow test two days after arrival in the UK.