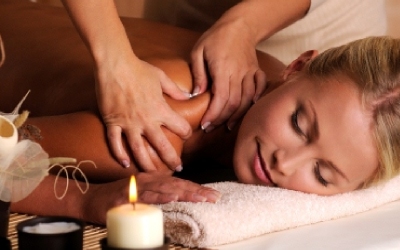 Could In-Work Massages Help Productivity?
It's long been known that stress can ruin your motivation and productivity so, when you're at work, how important is it to take time out? Clark Wellness, a provider of massage and wellness products, has recently announced plans to offer on-site office demonstrations for various businesses. Employees will be able to access the machines during breaks and lunch times, or even after work. In alleviating tension and stress, they claim that you will become more alert and focused, which could help you to improve on your time management and efficiency throughout the rest of the day. Stress is one of the top de-motivators, so this could offer an easy solution for millions of companies.
More and more studies have been published of late which support this theory that relieving stress and tension can help people at work. Employee wellness programmes are cropping up in various industries as a way of helping teams build their productivity and work more efficiently. Massage and wellness devices could offer a cost effective answer to this problem, where employees can enjoy a more relaxed break or even chill out after work – some companies even offer products which employees can use at their desk. There are other ways you can help to reduce your stress levels though, which could not only boost your efficiency but also help you achieve an overall feeling of wellbeing. Exercise is one such way – exercise boosts your endorphins, giving you a sense of happiness and calm, as well as helping you to relieve tension. In addition to this, it will help to burn excess fat and maintain a balanced weight, improve your cardiovascular health and reduce the risk of health concerns such as diabetes or stroke.