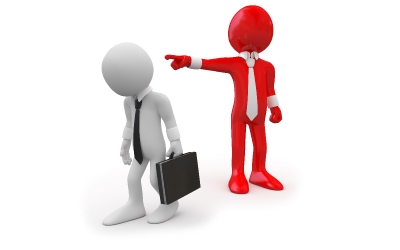 Could Job Insecurities Lead to a Mental Health Issue?
The recession, job insecurities and increasing pressures in the workplace mean we're all under a lot of stress where our careers are concerned. This is encroaching on our personal lives and relationships as well, which could explain the increasing risk of mental health issues amongst workers. Studies carried out at the Universite de Montreal, Concordia University and Universite Laval in Canada are the largest research studies ever conduction on the subject and focused on a number of factors which could lead to the development of psychological stress. Such risks include depression and burnouts at work, with more than 2100 employees and 63 companies all questioned about their work and personal lives in order to ascertain the risks. The results were supported by cortisol measurements, the hormone responsible for stress in the body.
Researchers found that the impacts of a person's personal and work-related problems on their mental health can't be considered separately, which is why the strength of the research relies so heavily on the various important factors considered. These include the organisation a person works for, family and employment relationships, and personality traits such as one's self esteem. Other lifestyle factors were also noted, such as chronic illnesses and drug or alcohol misuse. The study was a prime opportunity to also review the various ways in which organisations were aiming to reduce stress for its employees, and the ways in which is was aiming to improve employee health. These ranged from fitness centres to implementing shorter working hours. There are ways to reduce the risks of mental health complications, according to researchers, by motivating yourself to adopt a different approach to your work life and personal traits as well. Researchers claim that the results of the study will be able to provide more information on the various ways in which to do this.