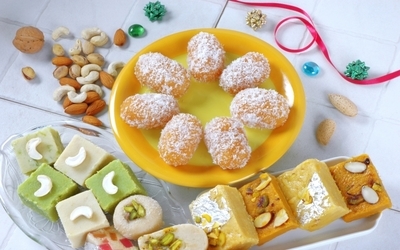 What Everyone Ought to Know About Diwali Sweet Treats
Diwali for many Hindus is all about sweet treats, deserts and socialising with family and friends over a big, rich meal. Needless to say, this can be terrible for your wellness and wellbeing. Although Diwali is a very exciting time of year, a time filled with colour, light and joy, it can also be a difficult time for your health. Counting calories during Diwali would certainly be a challenge, but you can try other tricks such as eating your favourite things only and holding back on everything else, or having a little taste of things but eating only small portions.
Indians are ethnically predisposed to getting diabetes, so it's wise to avoid taking in too much sugar during the festive season. Many more people have to avoid sugar altogether, as it can cause dangerous spikes in their blood sugar levels. If you look around, however, you may well be able to find diabetic alternatives to traditional Indian sweets. As the problem of diabetes becomes more well known, more and more shops are offering sweets that are especially meant to help people celebrate Diwali without indulging in huge amounts of sugar.
There are other dangers to Diwali sweets, one of which is preservation. Many sweet factories use formalin for this purpose. Formalin is a chemical that is also used for the preservation of corpses…! Consuming products that are mixed with formalin can cause serious damage to the liver and kidneys. It can also cause cancer and asthma attacks. Pregnant women are particularly vulnerable to the effects of this chemical; if they consume too much of it during their pregnancy then they have an increased chance of delivering a baby who is disabled in some way. Sweets that have edible silver foil on are also dangerous and should be avoided where possible.