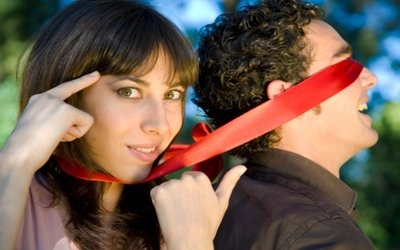 Great Ways to Keep the Sexual Chemistry Alive
If you want to take your sex life to the next level for a closer and more intimate relationship, foreplay is the best way to do it. But finding the time between busy work schedules, dropping the kids off at school and trying to maintain a social life can be difficult. The passion that you crave can be easily be reignited through making more an effort with your sex life, and this comes down to foreplay – there are many ways that you can make foreplay a more integral part of your sex life, rather than a prequel to the upcoming events.  Here are some ways you can integrate foreplay into your relationship for spark that passion and excitement you're looking for.
Many men enjoy anal play, so your partner may have already tried massaging his own prostate when he's been masturbating. It can be a fun addition to your sex life though, so why not give it a go? You can try doing a manual massage by lubricating your fingers and inserting them into his anus as he breathes and pushes out. Curve your finger towards his belly button until you feel a ridge, which you can stroke. If you'd rather, you can also use a sex toy designed for anal play. There are many on the market now and they can make your sex life all the more exciting. Remember those exciting first months of your relationship, when you were still getting to know each other? Re-visit those days by picking each other up at a bar and flirting with each other as though you are strangers. Act like you don't know each other and begin flirting with each other – it can be a great turn on and a thrilling way to start the foreplay before you've even got home.
Blindfold add to the thrill of sex with your partner and add another dimension of electricity. The anticipation and imagination of a touch you can't see is incredibly exciting, and you may be surprised by how much you both enjoy it. Use a blindfold and begin with like strokes and touches, building up the frequency and pressure so you can build up to a strong climax. You can even use rose petals or feathers on your partner, rather than just your hands, so as to keep them guessing. Make sure that it's done in a safe and trusting environment, and that you've set out the rules of the game before you begin so you both feel secure.
Why not practice saying no, instead of yes, to really spice things up? Trick your partner into thinking sex is off limits, and then tease them – do a strip tease, wear some sexy lingerie and show them what they're missing, without letting them actually touch you. It will drive them crazy and really build the tension between you. Learn something new together to build the romance and intimacy between you both. It can be anything from a dance class to cooking, just spending some time together can be great for your sex life. And if your new skill lends itself well to your sex life, then so much the better! Why don't you rekindle the romance by writing your partner a love letter? Be bold about how you feel about them, what you love about your relationship and the things you'd like to do to them. It can be as creative as you want – this is your time to say the things you may not feel confident saying in person.