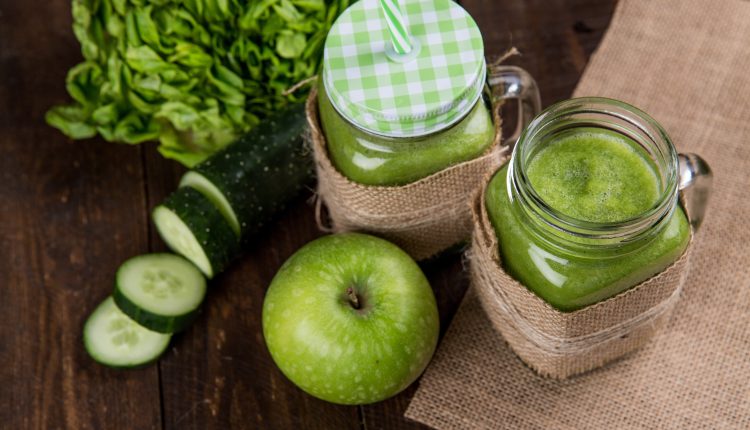 Fresh Start: 5 Smoothies for Weight Loss
If Dieting is one of your New Year's resolutions for 2014, you aren't alone. Each year in January, the word "diet" spikes in Google searches, and nearly 60% of Americans have tried to lose weight in the last five years. However, of the estimated 40% of Americans who set New Year's goals, only 8% actually achieve them. If you are hoping to improve your odds of reaching your weight loss goal this year, here are 5 delicious recipes that might help you. Each of these smoothies for weight loss uses natural, healthy ingredients, and could be a great part of your diet plan to drop extra weight in 2014.
Strawberry Banana Orange Smoothie
A slight twist on an old time favorite, this smoothie recipe combines the classic taste of strawberries and bananas with the unexpected tang of orange. It is so simple to make that you will find yourself going back to it quite often.
You'll need:
1 frozen banana chopped
1 cup strawberries
half and orange (peeled)
1/2 cup greek yogurt
6 ice cubes
Toss all of your ingredients into a blender in no particular order and blend until smooth. Told you it was easy!
Peanut Butter Banana Smoothie
The extra protein from the peanut butter will help with weight loss. Remember you do not have to sacrifice taste just to lose weight. This smoothie is the perfect example of that, especially if you are a peanut butter lover. Think about using this smoothie to replace a meal.
You'll need:
1 small banana
1 half cup crunchy peanut butter
1 tablespoon chocolate whey protein powder
8 ice cubes
Toss all of your ingredients into the blender and blend until smooth.
Easy Peachy Smoothie
Sometimes you just need a smoothie that is refreshing. This liquid version of peaches and cream will satisfy your cravings as well as reduce your waistline.
You'll need:
1 cup low fat milk
1 cup frozen peaches
2 teaspoons flaxseed oil
Blend the milk and peaches together until semi-smooth. Add flaxseed oil and blend until completely smooth.
Any Berry Smoothie
Berries are high in antioxidants, and can be a part of many smoothies for weight loss. The only requirement for this recipe is that you use a combination of berries. You can make this recipe year round because berries freeze very well. All berries are created equal when it comes to this recipe.
You'll need:
1 cup fresh or frozen berries (a mixture of your favorites)
1/2 cup low fat milk
As much or as little ice as you need as it is optional
Blend everything until smooth.
Apple Smoothie
Crisp apple is a taste that you can enjoy anytime. Similar to apple pie without the calories, you may very well try to eat this smoothie with a fork!
You'll need:
1/2 cup soy milk
8oz vanilla yogurt
1-1/2 teaspoon of apple pie spice
1 granny smith apple (chopped)
2 tablespoons almond butter
6 ice cubes
Blend until smooth in your blender.
Whether you are hoping to drop extra weight or just improve your health and your body image, these smoothies can help you reach your goals. They are even easier to make with kitchenaid. Kitchenaid blender parts are well made and will make quick work blending all of these recipes and more.