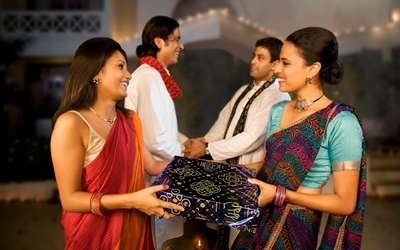 Diwali Can be Wonderful When Celebrated With Colleagues
Diwali is celebrated all over the world by the Indian community, and it is a festival of joy, light and celebration. The sheer pleasure of it helps to improve the wellness and wellbeing of millions, as they revel in the annual celebration, but can this also be transferred into a corporate environment? Increasingly, the answer to this is yes.
Corporate Diwali gifts are actually an important part of the celebrations, and date back for years now. Employees and employers alike look forward to the opportunity to exchange a bit of good will. Employees benefit by receiving a much-welcomed gift from their employer, and the employers themselves benefit by receiving the goodwill of their employees, which frequently leads to increased productivity from employees who feel both happy and valued as part of the company.
Celebrated by Indians both in India and throughout the world, Diwali is about celebrating love and friendship, and these are important qualities to value in the workplace as well as at home. Some companies even get fully into the spirit of things, with Diwali decorations around the office as well as gifts.
The gifts given by employers can vary hugely, but traditionally they are of the monetary type, either in the form of a cash bonus, or in the form of a few shares in the company. The latter is a particularly popular option, and has the added bonus of giving employees a real financial investment in the company that they are working for, which gives them an extra incentive to work particularly hard and ensure that the company is performing as well as it possibly can.
Other employers prefer to be a little more low key, and buy their employees a special Diwali card and give them a small gift such as special fruit, trinkets, handmade chocolates, special food in a gift basket or some kind of cake.